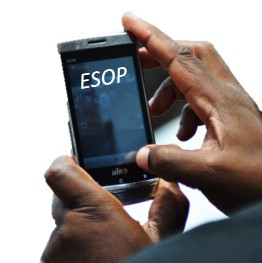 October's Employee-Ownership Month presents you with a great opportunity to make the most of your most valuable assets: employee owners. Because the coronavirus has made it difficult to hold in-person meetings, this is the time to utilize our virtual services to train employees about your ESOP's benefits, build your ownership culture and communicate the value of employee ownership.
Here are some socially distanced yet engaging ways to celebrate Employee-Ownership Month.
1) Play the "Great Game of Ownership"
Engage people in what it means to be an owner with our personalized, fun, virtual Great Game of Ownership.  They'll learn how the ESOP benefits them, their company and the unique opportunity they have through employee ownership. Prizes for the winners are optional, but recommended.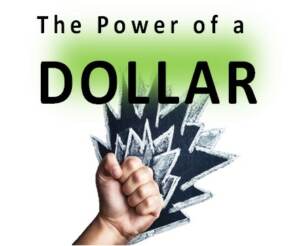 2) Communicate the "Power of One Dollar"
Each and every dollar your business earns and spends has an impact on ESOP stock value. Strengthen that connection with the Power of One Dollar, our customized, interactive event that trains employee owners on big-picture business concepts and their daily jobs drive the stock price and the value of their ESOP accounts.
3) Answer the Question: "ESOP, What's in It for Me?"
Communicate what happened to employees' accounts last year by addressing the TIONs of your ESOP (contribuTION, allocaTION, valuaTION and distribuTION) and "when do I get my money?" Choose a personalized webinar, video or video series that participants can watch whenever they like. Simply email or txt links so they can view it on cell phones, computer or home TV, so their family members can also learn about the benefits of your ESOP.
4) Build a Practical Understanding of Ownership's Unique Value
Utilize our personalized electronic and written communications to build your ownership culture. Customized materials and field-tested ESOP-specific graphics explain why you have an ESOP, how it benefits everyone, plan mechanics, the role of the Board and trustee, how value is calculated, and employees' roles and responsibilities as ESOP owners.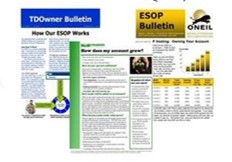 5) "Make the Most of Your ESOP Statement" Package – Seize the annual statement opportunity with our personalized "Make the Most of Your ESOP Statement" package. We integrate your actual statement into the package's interactive presentation to communicate the benefits of your ESOP in layman's terms, what happened with "my" ESOP account last year, why it happened and how employees influence share value in their daily activities. A customized "How to Read my ESOP Statement" insert and a personalized message from your CEO/President reinforce your ESOP's value and importance.
During these difficult times, communication is even more critical. Please contact Jim Bado jbado@workplacedevelopment.com or 419-427-2435 to take advantage of the ESOP month opportunity and make the most of employee ownership at your company.