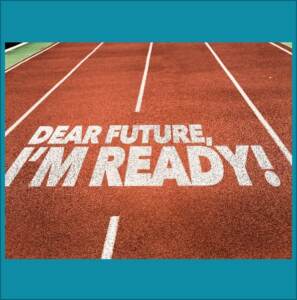 "A tale of two economies." That's the story a recent study reveals about how ESOP participants see their financial stability compared to those who work at non-ESOP firms. The research conducted by John Zogby Strategies found fewer economic hardships reported by employees who work in ESOP companies compared to those who don't.
They surveyed 600 adults (entry-level and mid-level employees) about their financial situation during the pandemic. Some worked in employee-owned companies, some did not.
Keep in mind, the employee owners included in this study work for a special subset of ESOPs. They are members of Employee-Owned S Corporations of America, an organization of S corporation ESOPs that works for favorable treatment of employee-owned firms in Washington and, in their words, do it "so that more working Americans can become employee owners." These companies — many of them are our clients — passionately communicate about employee ownership's benefits both inside their organization and outside.
Here's what the study found about the way these two groups viewed personal financial stability:
Downsizing and job loss during the pandemic was reported six times more often by the non-ESOP respondents.
No ESOP respondent reported being behind on their rent or mortgage while 25% of their peers in non-ESOP companies reported this hardship.
Twice as many ESOP workers expected to retire by the age of 60 compared with those who work in non-ESOP companies.
It looks like having an ESOP inspires a stronger sense of financial stability and hope for the future – at least in companies that communicate the benefits of employee ownership. This is true even in difficult times. That can matter a lot for how employees tackle challenges on the job and in their personal lives. A "can do" attitude and grounded optimism for the future matters.
This study tells us what people remembered and reported. You could argue that it is measuring a feeling or sense of hope and confidence for the future rather than concrete evidence of financial stability. Maybe it is measuring some of both — and both things matter.  As Helen Keller once said, "Nothing can be done without hope and confidence."
If you want to ramp up excitement about employee ownership and strengthen a positive outlook about the future in your company, contact Cathy Ivancic at civancic@workplacedevelopment.com or call 330-896-7285.