Putting on a new hat can mean trouble. In AMC's hit television series, Breaking Bad, the lead character, Walter White, dons a black pork pie hat and transforms into the evil, criminal genius Heisenburg.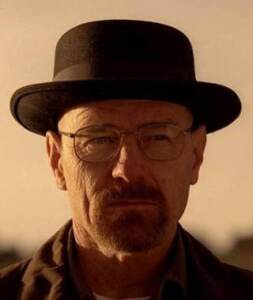 Even though you are not on the road to becoming a drug kingpin nor are you intending to do "bad," wearing multiple hats can create issues for ESOP fiduciaries. In fact, wearing more than one of the following hats can present challenges for ESOP company leaders.
Company officer
Member of Board of Directors
Participant on ESOP Administrative Committee
Internal ESOP trustee
Legal cases show us that having a good heart and an empty head is not a successful strategy for fulfilling your fiduciary obligations. Workplace Development's practical ESOP fiduciary workshop is designed to help you understand the challenges of wearing multiple hats so you can avoid "Breaking Bad" as an ESOP fiduciary. Benefits of this session:
Customize this private workshop to your company's specific needs
Analyze recent ERISA litigation cases – could you be "Breaking Bad"?
Learn what it means to be a corporate fiduciary and ERISA fiduciary
Understand the conflicts between roles
Examine your current ESOP-corporate governance practices
Fit the session into your team's busy schedule by holding the workshop when and where you want it
Evaluate your current practices vs. best practices
Discuss the keys to avoiding fiduciary problems
Workplace Development associates have run engaging custom workshops that clarify ESOP roles, build internal expertise on ESOP concepts, and enhance committee effectiveness for more than 20 years. Workplace Development is proud to offer this interactive, educational workshop in conjunction with Scott Stitt of James E. Arnold & Associates, one of America's premier ESOP litigators. During the last 13 years, Stitt has been involved in numerous ERISA and ESOP cases on both the plaintiff and defendant sides. He brings a wealth of hands-on experience and practical insights with managing wearing different hats. To learn how to bring this workshop to your team, contact Jim Bado of Workplace Development,  jbado@workplacedevelopment.com or direct phone (419) 427-2435.